FAQs
Sometimes, the Devil is in the details…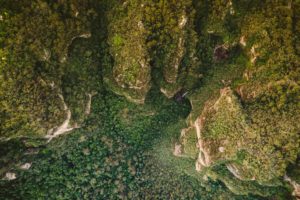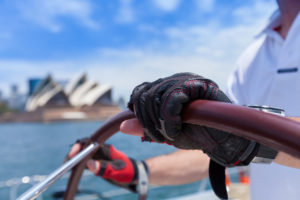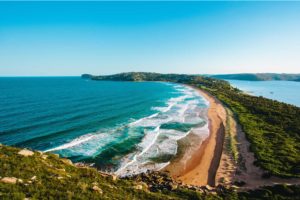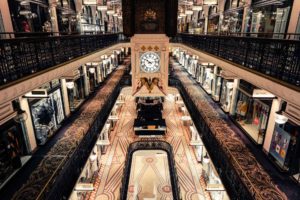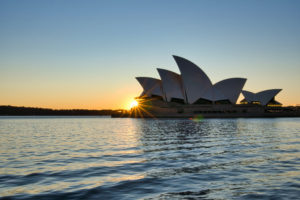 Questions that aren't always frequently asked, but probably should be…
What is a Bespoke Tour?
A Bespoke Tour is a private, guided tour, tailor-made for you to meet your individual or small group needs and preferences. We've designed a diverse range of itineraries that we know provide great experiences within and around Sydney, but remember – a Bespoke Tour can be tailored in any way to suit your precise needs. Choose one of our suggested itineraries, add or subtract experiences, or let us start from scratch to handcraft your perfect Sydney day. Because, it's all about you…!
Where do Bespoke Tours operate?
Bespoke itineraries are designed to showcase Sydney and its stunning surrounding areas. We offer half and full day itineraries covering Sydney's city and suburbs, as well as the Blue Mountains, Hunter Valley, North and South Coasts, Canberra and beyond. We're avid devotees of Sydney, and know that to truly experience a city and its regional areas you need a local's inside knowledge, expertise and passion. Our itineraries are designed to let you experience the best of these areas – from the more famous icons, to the lesser-known gems that make Sydney-siders love their city.
Who can travel on a Bespoke Tour?
Anyone! Bespoke Tours operate with a minimum of 1 person. We specialise in working with smaller groups, but as this is a private tour, we can cater to groups of any size. They're ideal for couples, families, small groups of friends or business colleagues, or just about anyone who wants to get out and explore this region.
Are Bespoke Tours suitable for families?
Yes, yes, YES! Sydney is a fantastic city for kids, and there are plenty of ways to keep everyone amused – no matter what age. Our family itineraries are designed to keep the kids happy, and also to allow Mum & Dad to have a great time with their kids – and also the odd moment to themselves! Out of Sydney, our Canberra tour can be tailored to be really engaging and interactive for kids, the Blue Mountains makes for a fabulous family day, and the north and south coasts of Sydney are ripe for family adventures!
What is your child policy?
Our Child Rate applies for children under 12 years of age. In some cases, infants under the age of 2 will not be charged, however this can depend on the itinerary chosen and the external events and experiences involved. Please enquire for details. Please note that in order to comply with Australian law, all children must occupy their own seat while travelling in vehicles, and children under the age of 7 years must use the required child seat or booster, which we can supply. Please let us know your children's ages when booking so we can have everything ready to go on the day.
Shared or private?
Our Bespoke itineraries are designed as private experiences overall, however with some events you may share the experience with a small number of other people. We've priced some of our itineraries with share-events where these group sizes are small, but if you'd like to ensure that you have private experiences throughout, that's no problem at all. Please just request this so we can book and quote this accordingly. An examples might be whether your behind-the-scenes experience at Taronga Zoo is shared with others (up to a maximum of 8), or reserved privately for you. We'll always list in the itinerary or inclusions if an experience is private, or shared with a small number of others.
What are your payment & cancellation terms?
To make sure we have everything perfect for you, we do need to reserve a great guide, have a vehicle ready if applicable, and book meals and events – so we do need a little time to get things ready. We believe the following payment terms and conditions are fair to all, but if you have any questions or concerns, please don't hesitate to get in touch so we can discuss.
Payments & Deposits
Sydney Bespoke Tours require a 50% deposit, paid within 7 days, to confirm your booking
The remaining balance for all touring is due 14 days prior to the first day of travel
Cancellations
Bookings cancelled or changed significantly*:
• after the booking has been confirmed (but before 30 days prior to departure) are subject to a $75 per touring day Cancellation Fee
• 30 – 14 days prior to departure are subject to a 10% Cancellation Fee
• 14 days – 48 hours prior to departure incur a 50% Cancellation Fee
• within 48 hours of departure, or non-appearance to commence a tour incur a 100% Cancellation Fee
• Any requests for Cancellation must be received in writing. The appropriate Cancellation Fee will be deducted from the deposit / final balance paid, and the remainder of the funds will be refunded by direct debit within 7 days of the formal, written Cancellation Request.
Note, individual Cancellation Terms may apply to some bookings, but this will be made clear within the terms of those individual itineraries.
*Significant changes are those which involve a change of date, cancellation of one or more external touring activities, such as tours, vessel hire etc, or cancellation of one or more vehicles, guides, translators etc. As some of these may be external products that Sydney Bespoke Tours will be contracting on your behalf, they may involve their own cancellation fees. Please enquire for details.
Can you provide language guides?
Yes, we can. We pride ourselves in the variety of guides we work with, and are happy to assist with any requests you might have. Just to name a few, over the years we have worked with language guides speaking Spanish, German, French, Russian, Mandarin, Cantonese and Italian.
Do you provide speciality guides?
We sure do. You'll enjoy spending a day with any of our great, hand-picked guides, but if there are any special interests you would like to focus on please just let us know so that we can allocate the right guide to your tour. Are you into History? Architecture? Wildlife? Art? Aboriginal Culture? Nature? Whatever it is, just let us know!.
What is included in lunch?
Our Full Day Tours include a 2 course gourmet lunch with a glass of wine, beer or soft drink, at a great local restaurant. This means you'll enjoy an entrée and main, or main and dessert, at a very local restaurant that offers a great, vibrant dining experience. We hand-pick the venue to suit the itinerary and the group – from a casual beachside venue, to a formal water venue, or a local pub in the bush! It's all about the experience…
How might the weather affect my tour?
In general, we operate our tours in any weather conditions – rain or wind doesn't stop our beautiful city from being appealing, it just makes things more challenging. This is where having a flexible tour and a great tour guide really come into their own, so we can tailor the tour and activities to make the most of whatever the day may bring! From your side, being prepared with the right clothing, footwear and gear will help so give some thought to bringing along a hat and sunnies for our hot weather, or an extra layer for warmth, wind or water if the day is looking ominous. Keep in mind that it never hurts to have a towel and swimmers on hand, just in case the water beckons for a quick dip!
What if parts of my tour get cancelled?
With any experiences incorporated into your tour, there's a small risk that weather or other factors might intervene. Naturally, any helicopter, seaplane or light aircraft flights that are included in a tour require reasonable weather conditions in order to proceed – don't think any of us would argue with that! If your flight or other activities can't go ahead, we'll always try our best to help you reschedule where possible. In the case that this isn't possible, you'll certainly be refunded for that component. In the case where an aircraft was booked for a one way or return transfer to a certain area (e.g. Blue Mountains) the tour will still proceed via road transfer. We will inform you about any changes as soon as possible. Note that we work only with the most reliable and professional suppliers, so safety and quality of touring will always come first.
How flexible are your itineraries?
As our tours are private, we offer the highest level of flexibility – your day, your choice! Tell your guide what you feel like doing or what you'd like to see or explore, and we'll make sure to accommodate it. Please do keep in mind that where we've included and booked experiences in your itinerary, some of these may have set timing and conditions, so flexibility in those areas may be determined by availability and third-party logistics.
What type of vehicles do you use?
Again, we're flexible to what works best for you, but we generally provide luxury, small sized vehicles. We most often use 7-seat Mercedes Vitos, 14-seat Mercedes Sprinters for larger groups, or a range of larger vehicles for groups over 14 people. Do you prefer travelling in a luxury Sedan? Does an Uber take your fancy? Prefer to stick to ferries and feet? Not a problem – just let us know your preferences and with notice we can find the right match for you.
Do you offer extended touring options?
Oh yes! We specialise in Sydney and surrounding areas, and we can certainly put together multi-day itineraries that will bring out the best in these areas. Regions like the Blue Mountains, Hunter Valley, and Canberra are ideal for longer stays, and we can certainly offer extended tours in these and other regions. If you have enquiries about extended touring and accommodation outside the areas we cover, let us put you in touch with some of our fabulous colleagues in other parts of Australia who can help you best.
Do you provide child and/or booster seats?
Yes! Please do let us know whenever children are travelling with you. We'll need to know their ages so we can provide suitable booster or child seats in line with Australian law, and their safety. This needs to be arranged on booking so that we know we have the right equipment for you. If you'd prefer to bring your own seats that's also fine, but please note that they must conform to NSW standards and legal requirements.
Where will my tour start and end?
As all our tours are private, we can tailor the pick-up and drop-off locations to suit you. This normally means your Sydney hotel or other accommodation, but we can be as flexible as needed. If you only have limited time available we can also pick you up from the Sydney International or Domestic Airports and commence the tour from there, or transfer you to your hotel for check-in and freshen up before we start touring. If you'd like to keep exploring after your tour, or aim to continue on for a meal or performance, we can also drop you directly at another venue (perhaps after a quick dash back to your hotel to change?) Anything is possible, so please just discuss your needs when you book, and we'll make it work for you. Keep in mind that most tours finish around 5 or 6pm depending on the itinerary, so let us know before-hand if you need any changes to that.
How many experiences can we include in a day?
We can fit in as much or as little as you like, as long as the itinerary works well. That's where our experience can help. If you have a list of activities you'd like to include, just let us know and we'll work out how to accommodate your preferences in the most suitable way! The idea is for you to be able to relax and enjoy what you're doing, so we'll help you find the right balance to keep you engaged and having fun, without letting it get too busy and stressful!
How do I book and learn more?
Please, just ask us! We absolutely love putting together creative itineraries that are a perfect fit. You can contact us at any time by phone or email to make a booking or enquiry, or to ask any further questions. We're all ears!
Tel: ++ 61 (0)438 650 110
info@sydneybespoketours.com.au
Still deciding?
Explore more of our favourite itineraries…
YOUR  PEOPLE, YOUR TIME, YOUR  SYDNEY
The important point, is that this is all about you.
We recognise that you want to make the most of your time in Sydney, experiencing this place with the people that matter, in a way that most resonates with you.
At Sydney Bespoke Tours we're just the catalyst, creating the environment and itinerary to let the magic happen. Let us combine our passion, insider-access and creativity with your interests and ideas, to leave you engaged, inspired, delighted and reconnected.
What are you waiting for?