Sydney – a Bird's Eye View
The best way to see Sydney in all its glory is from above. You don't really have an exact idea of the major layout and beauty of Sydney until you've seen it from the sky, and the perfect way to do so is via a scenic flight by Seaplane or Helicopter!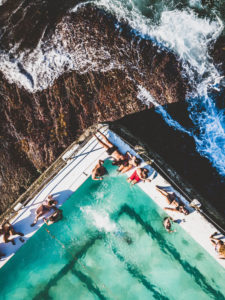 We picked the perfect Spring day, with amazing sunshine and a clear blue sky. With pilot Nathan Stuckey, we set off from Bankstown Airport to fly over the suburbs and ANZ Stadium towards the City. Very exciting to see some stunning harbour foreshore real estate, and appreciate the actual size of the properties from above!
We said a quick 'Hello' to the brave people climbing the Harbour Bridge, whilst passing over the Opera House, with the glamorous North Shore to our left and the city with its high-rise buildings to our right – what a great contrast!
We saw Kirribilli House, where our Prime Minister is supposed to stay (although he actually prefers his own Eastern Suburbs mansion instead), and kept a lookout for the Giraffes at our iconic Taronga Zoo – they have some of the prime waterfront real estate in Sydney as well!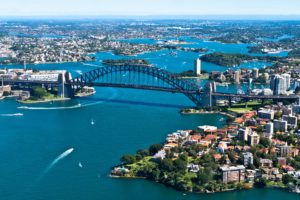 Following a loop across the Harbour and the city's icons, we made our
way back to Bankstown Airport, via the suburbs. The round trip takes about 30 minutes with great value for money!