Sydney's Annual Light Festival
It's that time of the year again – Vivid Sydney is bound to brighten our beautiful city with colour for the next three weeks. With more than 90 light installations, the annual event will light up the city, projecting colourful art onto the world-famous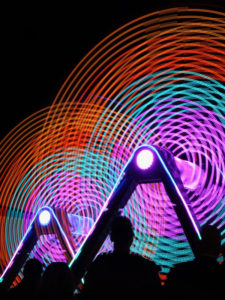 Sydney Harbour Bridge, Sydney Opera House and many other buildings throughout the city.
This is a stunning festival and a "must do" for visitors and Sydneysiders alike. Every year, the show's creators seem to up the ante and it's amazing to see the difference from one year to the next. The whole city is in a Vivid mood and attractions across theme their events accordingly. It's an event for the whole family, a romantic night out with your partner, or a social gathering with your friends.
If you're into photography, this is the place to be. Be sure to bring a tripod if you have one and set up early – you'll have plenty of company. Even for those without high-end camera kit, there's plenty of opportunity for a great shot.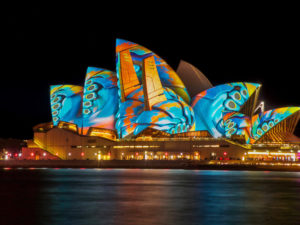 The lights come on at 6pm daily. For more information, check out the event website – http://www.vividsydney.com/