Summer's Here!
With the weather warming up and the beaches getting busier, it's safe to say that summer has finally arrived. I'm very confident to say that there's no better place to be than in Sydney, with its variety of stunning coastlines and attractions. To give you some inspiration from a local point of view, here are our favourite outdoor things to do that literally cost you nothing.
Bondi to Bronte Coastal Cliff Walk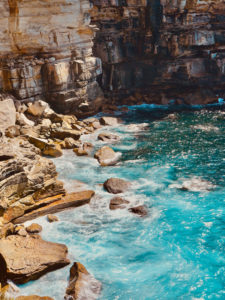 It doesn't matter how many times you've done this walk already, it's breathtaking over and over again and really never gets old! Go for a run or a leisurely stroll and take in those stunning views while sharing the path with the locals, as you wind over cliff tracks by the Pacific Ocean between some of Sydney's most popular beaches.
Manly to Shelly Beach walk
Taking a leisurely walk from Manly to Shelly Beach is one of my favourite things to do – make sure to bring all the goodies for a delicious picnic or Aussie BBQ to enjoy the local lifestyle to its fullest. Public BBQs are available at Shelly Beach, however, make sure you get in early as it's a very popular spot. Make sure you take in the views from the lookouts above.
Northern Beaches
If you really want to get away from the crowds, head up to the so-called Northern Beaches and stop off at one of the beautiful, massive beaches on this gorgeous stretch of coastline. There are so many to choose from, and it's hard to name a favourite. The beaches are amazing, and very much the opposite of busy Bondi or Manly Beaches, with enough room to stretch out and enjoy the space.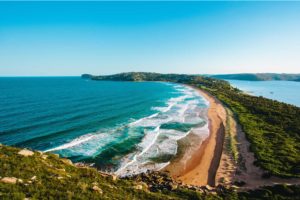 North Shore
As a North Shore Girl this is definitely my favourite place to be – close enough to the city to enjoy all its excitement, but far away to enjoy some quiet downtime and enjoy the parks and trees. From the city, you can easily take the train to Milsons Point or North Sydney Station a couple of stops away, or take the ferry. Beautiful locales like Lavender Bay, Kirribilli and McMahons Point are close at hand and great vantage points to enjoy some stunning Harbour foreshore spots, overlooking the Harbour and City skyline. With a huge variety of local cafes and restaurants, make sure you enjoy a very local breakfast, brunch, lunch or dinner. Alternatively, bring along a picnic blanket and basket and enjoy a self-made meal in a stunning setting!
Next week we'll discuss some of our favourite Summer Experiences, so stay tuned.